Reasons to choose Prepaid Regular Service
If you are a new seller who needs a convenient service to ship your products, Prepaid Regular Service is the perfect solution for you.
3 times redelivery attempts
In cases of unsuccessful deliveries, Ninja Van will perform a second and third delivery attempt before returning the parcel to sender.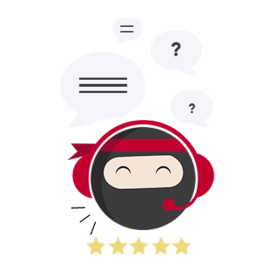 Real-time updates and notifications
Your consignee gets to receive the latest updates on their parcel, real-time status notifications and speak to a customer service officer by subscribing to our Ninja Chat service.
Pick up from your preferred location
Free pick up service is available for even a single parcel, until further notice.
Drop off parcel at your nearest Ninja Point
If you are always on the go, you can choose to drop your parcels off at our extensive network of drop-off points.
Top up now to earn BONUS credits and FREE poly mailers
To redeem your free poly mailers after the making the first top up, kindly submit the request form here.  

*For new users only, T&C apply
Terms & Conditions
FREE poly mailers are eligible for new LITE shippers of Prepaid Regular Service.
Bonus credits are applicable for top up of RM50, RM100 and RM300 only.
Bonus credits will be credited into your Lite account upon top up. 
Free poly mailers are Ninja Van branded and included in bundle of 10, 15 and 35 depending on top up credit amount, and subjected to availability *
Free poly mailers will be fulfilled within 3-5 working days after request form has been filled up and first top up has been done. * 
Ninja Van reserves the right to amend any of the above terms & conditions from time to time without prior notice.
Shipping Rate
West Malaysia to West Malaysia: RM6.50 first kg, RM0.80 for an additional kg
West Malaysia to East Malaysia: RM13 first kg, RM10 for an additional kg
Note:
Price listed below does not include taxes
Max. weight of 30kg, or up to 200cm; sum of dimensions = (L + W + H), with each side not exceeding 100cm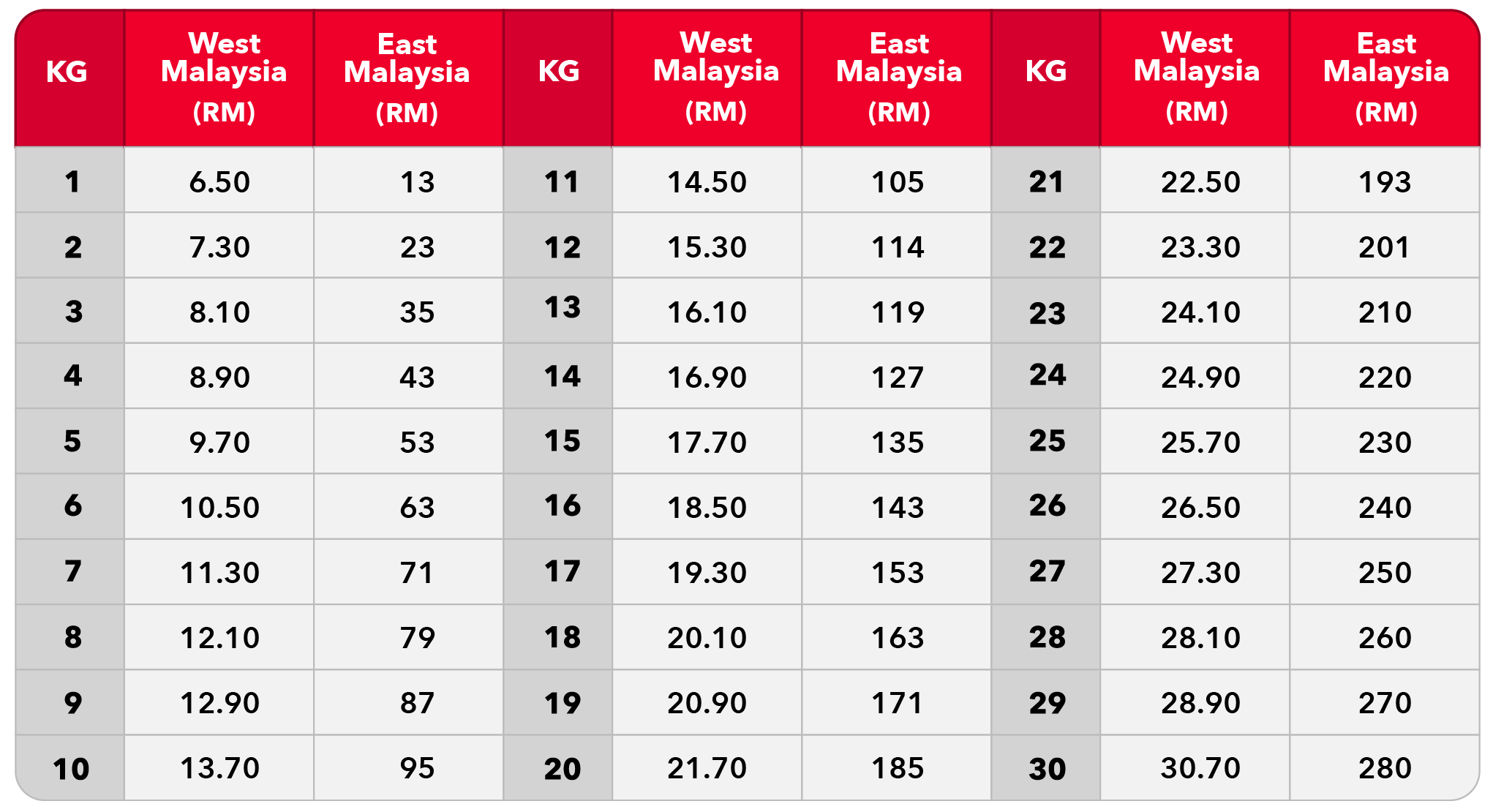 How to start shipping with Prepaid Regular Service
01
Create a Lite account for free
02
Top up and create order instantly
Enjoy bonus credits up to RM30 when you top up!
03
Print and paste Air Waybill on parcel
New users are entitled to FREE flyers upon top up.
04
Send parcels by pick up or drop off
Arrange for a pickup or drop off at your convenience.
Ninja Point
If you have any questions regarding Prepaid Regular Service, kindly start a live chat with our Customer Service via Ninja Chat.