Ninja Van has every services you need
Whether you are an online salesperson retail store big business Or just want to deliver the parcel to the recipient quickly, safely and can track the status throughout the delivery. Ninja Van has every solution for all your needs. all business sizes So that your business can grow steadily in all economic conditions.
Social Media Seller
Buy prepaid packaging and enjoy flat-rate shipping
Allow your customers to opt for self-collection at any of our Ninja Point
Small Business
Arrange for on-demand pickups whenever you have parcels to ship
Cash-on-delivery service available in all areas that we cover
Enterprise
Increase profits with omnichannel and direct-to-consumer solutions
Enjoy negotiated bulk-pricing discounts
Ninja Van's Services
Ninja Point
Pick-up point and Drop-off point of Ninja Van. located all over Thailand to facilitate the seller, Ready to deliver to customers safely. You can check the Ninja Point nearby you now!
Ninja Pro For Professional Seller
Ninja Pro is perfect if you need to send multiple parcels per month. and needs a Ninja Van personal admin, as well as an API to link the system for accurate, reliable parcel handling and door-to-door pickup service from Ninja Van.
International Delivery
Get new business opportunities abroad by sending parcels abroad with Ninja Van. Connecting you to every country in Southeast Asia (SEA) just one click.
Return Parcel
Make an appointment for return parcel easily. You can set a time and place that is convenient for you.
Cash-on-delivery
Boost sales with cash on delivery service ( COD) just apply easily  few steps 
Program & Promotion
Details of special activities with Ninja Van, including Ninja-Buddies Refer your friends to use ninjas and get great rewards. Just send items with Ninja Van and get the right. Read details
Cash - on Pick-up
If you have many orders that requires shipping . Use  Ninja Van offers Cash - on Pick-up, delivery first, pay later. where Ninja Van staff will come to pick up your parcel to the front of the house. so you can send parcels without wasting time and can pay for delivery the next day
Why Everyone Love To Use Ninja Van
Enjoy convenience with Ninja Van. Enjoy hassle-free delivery with the leading courier company in Thailand and across Southeast Asia."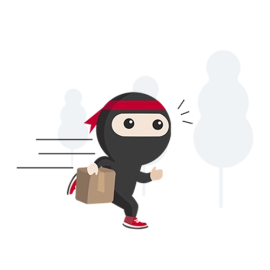 Delivery options for every budget
Choose from a variety of delivery options — we provide same day, next day, express and standard options.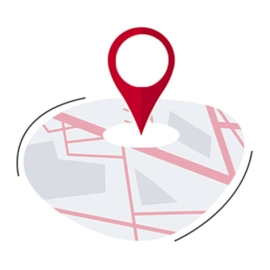 Flexible parcel pickups
We offer a variety of pickup options — whether you need us to pick up your parcels from you, or prefer to drop them off yourself at our extensive network of drop-off points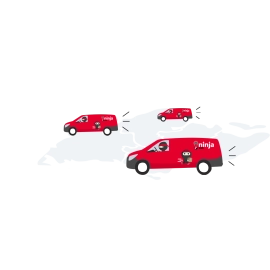 Highest service coverage in the region
Ninja Van is the only last-mile courier with 100% service coverage in Southeast Asia. You can expect consistent, high-quality service across all countries we operate in.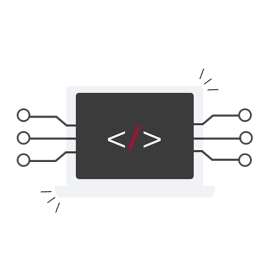 Powered by industry- leading technology
Technology is at the heart of Ninja Van. We offer API integrations, bulk upload of orders via CSV, customized routing solutions and a complete logistics management system tailored to your needs.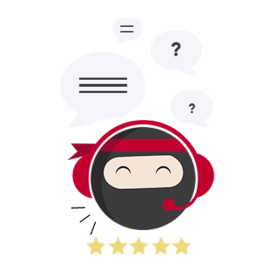 First-class customer support
Our goal is to make every delivery experience a delightful one — with free redelivery attempts, one-click delivery rescheduling and self-collection services, your customers' satisfaction is assured.
Cash-on-delivery service
Need to collect payment from your customers? We offer cash-on-delivery services in all areas that we cover.
Let's start shipping
01
Create an account
Easily create an account with Ninja Van within 5 minutes to start and organize your shipping orders.
02
Send parcels
Start shipping your parcels with Ninja Van. You can schedule a Ninja driver to pick up your parcels at your doorstep. Or dropping off the parcel yourself at Ninja Point near you.
03
Track parcels
Easily track the status of your parcels. No matter how many parcels you ship or where you ship it to: North, South, West or East. Tracking delivery status from anywhere, anytime through our modern tracking system.
Choose the right account for you
Lite Account
Our prepaid delivery services
Tailored for shippers sending up to 125 parcels per month.
Supports our punctual delivery services
Self drop off and/or scheduled parcel pick up at your own convenience
Simple single and/or bulk order creation