Logistics Solutions for Social & E-commerce Sellers
You sell, we deliver
Building an e-commerce business is no easy task. On top of marketing and touting your products shoppers online, you also need to tackle managing inventory, arranging for delivery, and even more!
We're here to make things a little easier for you from the logistics side of things. Having grown our network in the Southeast Asian (SEA) region since 2006, Ninja Van is able to ship products quickly and at a low fixed cost, saving you valuable time and money.
Our services
In addition to being the premier provider of logistics services in SEA, we specialise in servicing the e-commerce market. Having established ourselves in the field of e-commerce logistics, we have identified the unique challenges that online and social sellers encounter and created several solutions targeted at resolving these concerns.
Ninja Pro
For shippers with larger parcel volumes (over 150 parcels per month), we offer Ninja Pro on Ninja Dash – a postpaid service with a dedicated account manager – to assist you with all your shipping needs. 
Create bulk orders and integrate Ninja Dash with all your e-commerce platforms with our customised API and webhooks.
Learn more
Ninja Biz App
Our latest digital product for shippers who are always out and about! Login to the mobile dashboard to create orders, manage inventory and track parcels on the go.
You'll also get all the support you need via the in-app chat function. Speak to a live agent and get all your questions answered quickly.
Learn more
The e-commerce logistics journey
From your office to your customer's doorstep, we are here to help every step of the way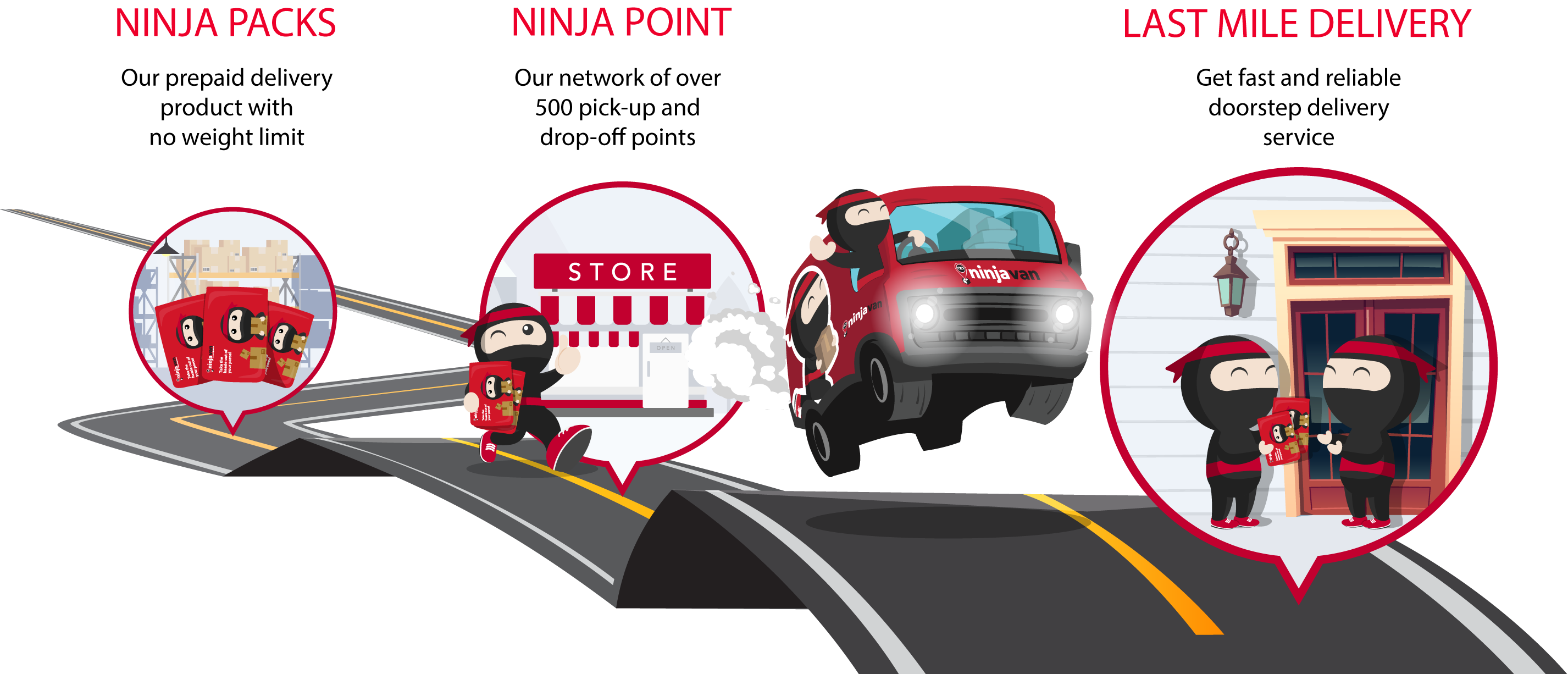 Are you a...?
SME
Thinking of growing your business even further? Find out how Ninja Van's logistics solutions for SMEs can help you with procurement, fulfilment and other parts of your logistics journey.