Systematic inventory management plus agile and cost-effective picking, packing and prepping
Get the best fulfilment and warehousing services for e-commerce businesses at Ninja Van today. With extensive experience and coverage across Southeast Asia (SEA), we're able to maximise the efficiency of our various sort facilities, warehouses and fulfilment centres. This also lets us keep our costs low, allowing us to deliver excellent picking, packing and sorting services to our clients at an affordable price. Ninja Fulfilment's fixed cost service allows online sellers and business owners to save on manpower, warehouse storage rental and other consumable costs.
In-house Fulfilment
Expensive
Time-consuming
Inefficient
Ninja Fulfilment
Lower overheads
Time-saving
Lower rate of mistakes, delays and returns
How it Works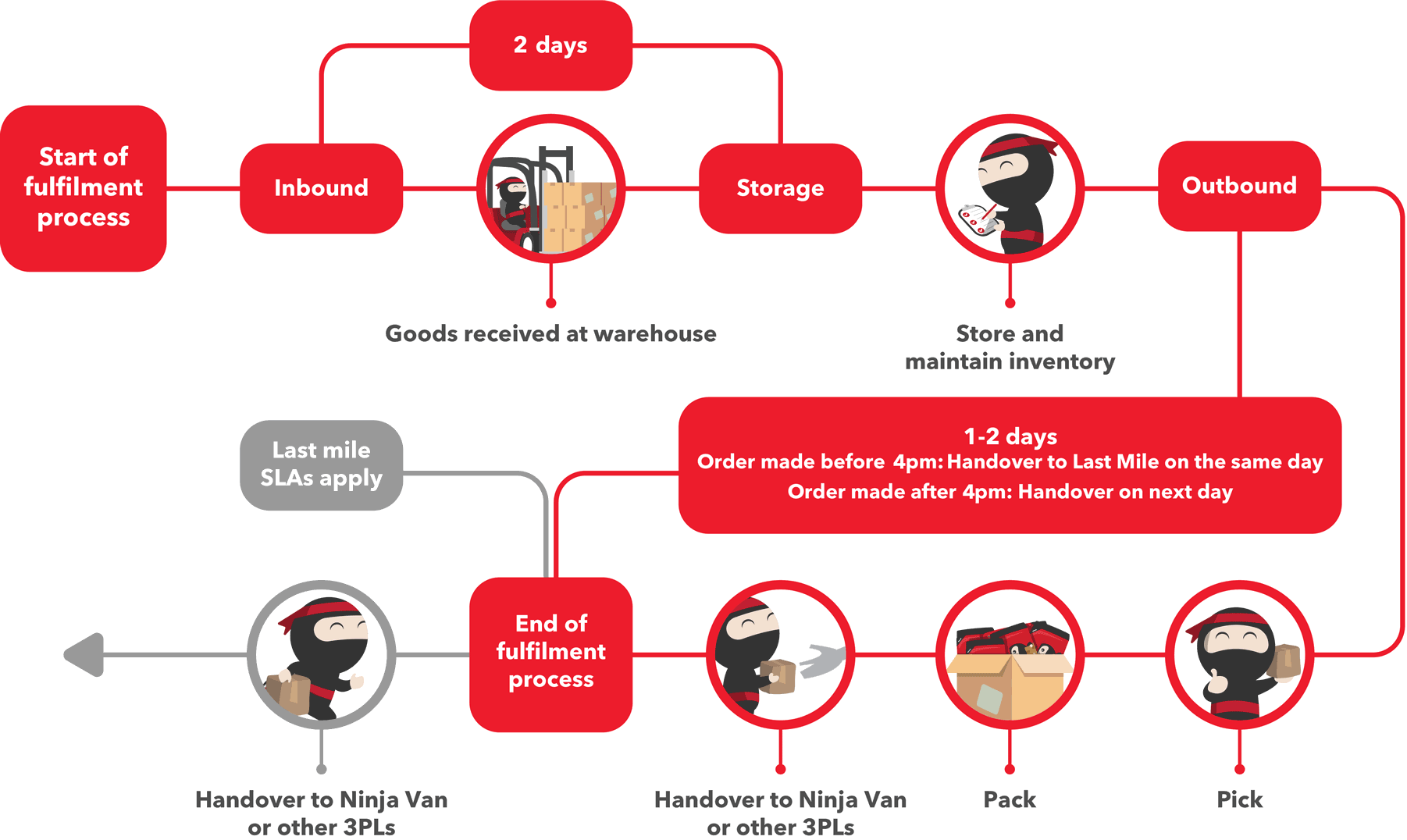 How do we keep costs low and efficiency high?
Many clients have asked how we can provide these services at a fixed cost; the answer is volume. As one of SEA's premier logistics partners, we deliver high volumes of products daily - 2,000,000 parcels daily. Through centralised centres and careful route planning, we can maximise load per trip, keeping costs as low as possible.
Optimised delivery routes
By servicing multiple clients, each delivery route enables delivery vans to carry the optimised load per trip, reducing delivery time, petrol, manpower and other costs.
Centralised fulfilment network
A centralised fulfilment centre dedicated to picking, packing and shipping ensures consistent quality, time management and cost-effectiveness.
Our Fulfilment Services
In addition to regular picking, packing, and sorting, we provide a variety of value-added services for our e-commerce clients. All fulfilment partners can opt for additional services like unstuffing, kitting and bundling, custom packaging, and more.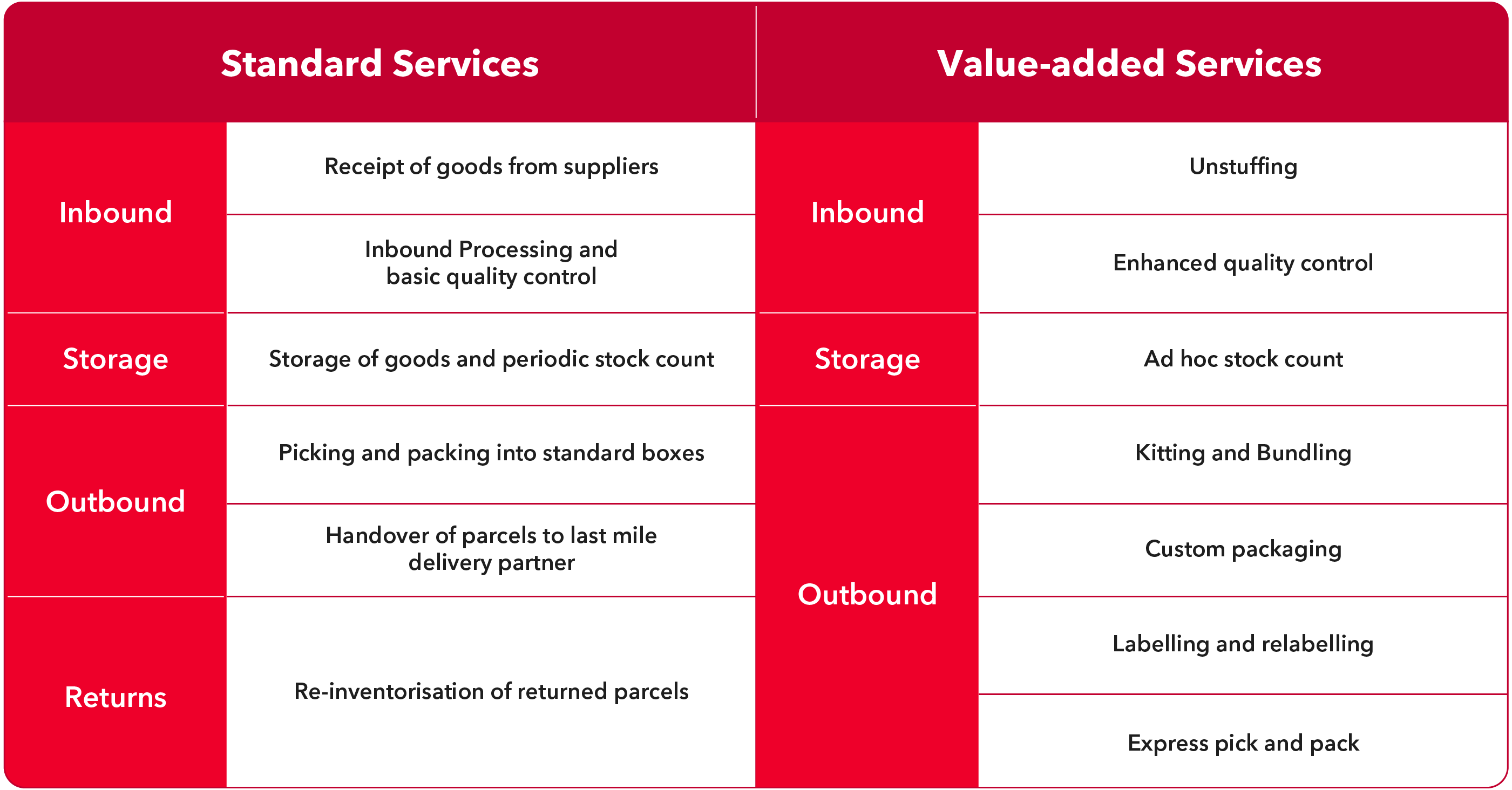 Other Services
International delivery
Delivering overseas? Tap into our expertise with cross-border logistics and engage us for customs clearance, currency exchange and other essential services.