How Fulfilment Works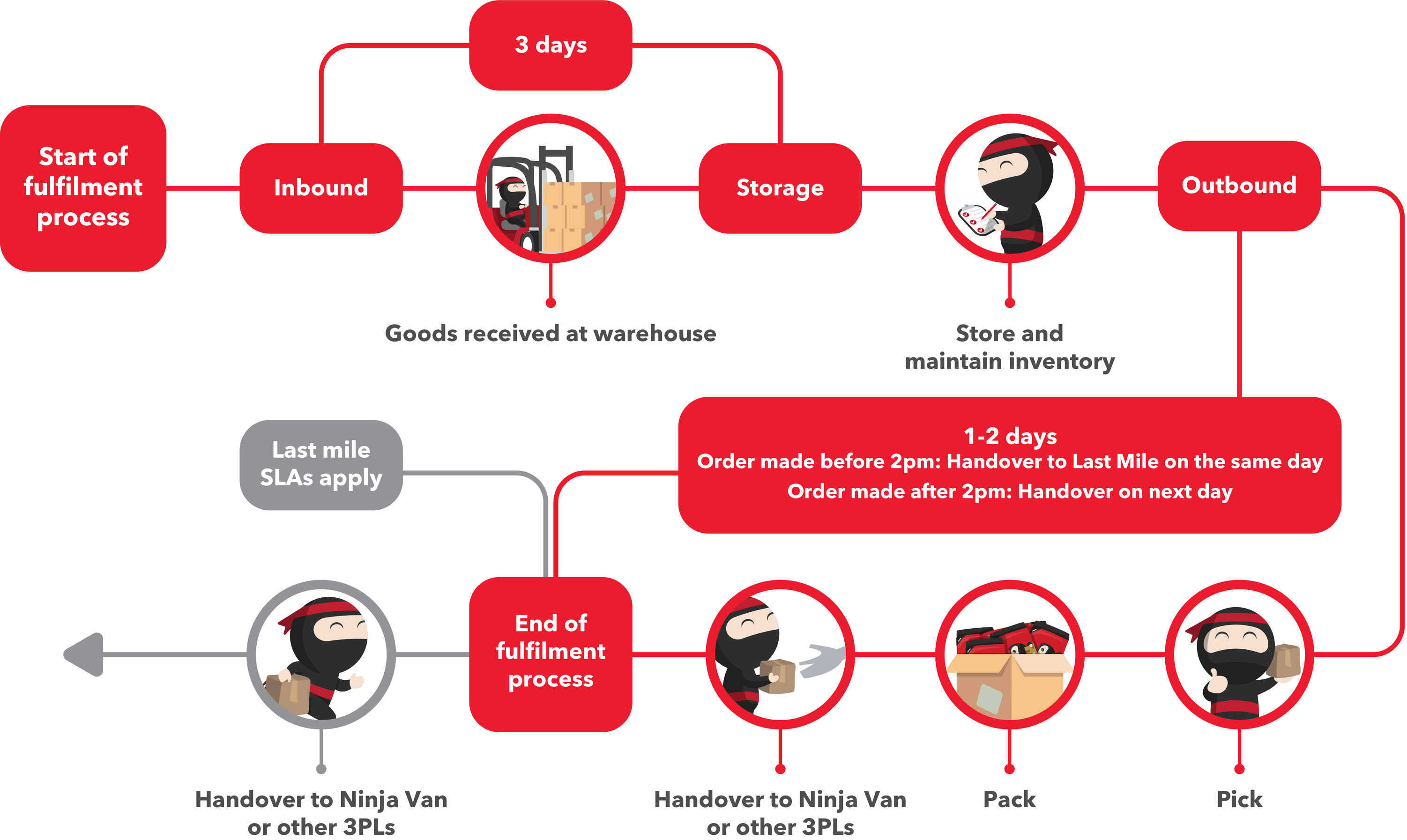 Cost efficient
Improved Service Level Agreement (SLA) with fulfilment warehouse and core warehouse in close proximity. Attractive bundle and promotional package on last-mile service when you use fulfilment services.
Full visibility
Our Warehouse Management System (WMS) supports integration with e-commerce and the marketplace for inventory visibility.
Synergy with last-mile
Customise your fulfilment services with Value-added Services (VAS) to suit all your business needs.
Dedicated account management
Full support from the fulfilment account management team for all fulfilment services.
E-commerce platforms
Seamless integration with all major e-commerce platforms.